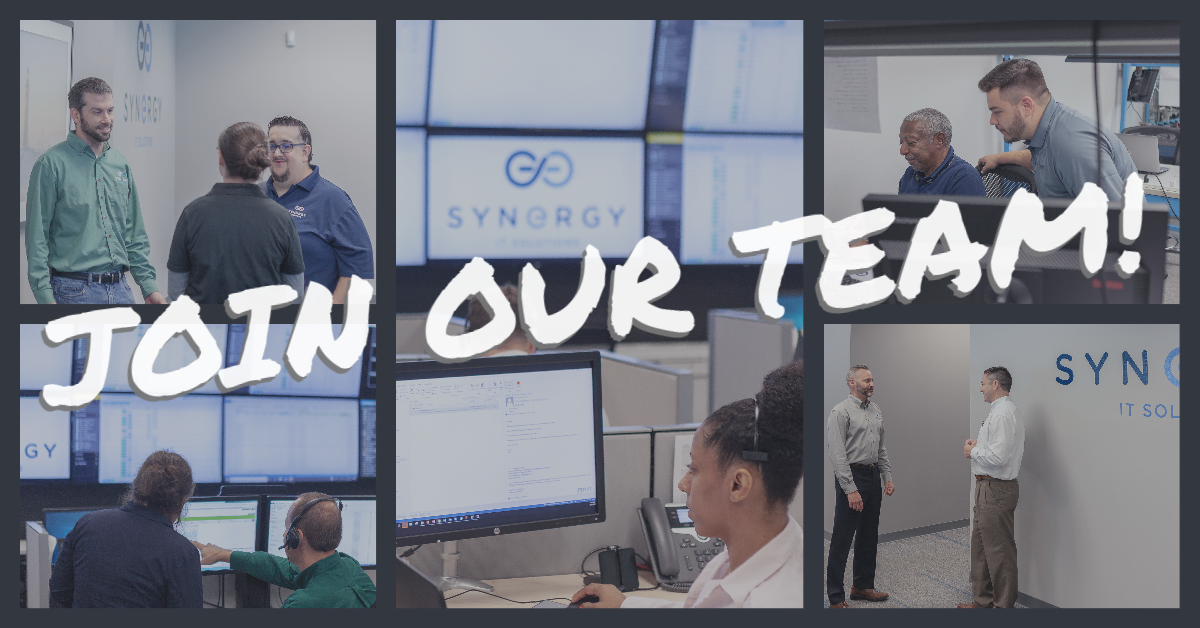 IT CAREER CENTER
Synergy IT Solutions is always looking for people who are passionate about technology and are driven in helping companies bring people and technology together.
Employee Stock Ownership Program [ESOP] offers our employees:
Unique Retirement Benefit
Performance Incentives
Expanded Work Experience
A Great Company-Employee Relationship
Commitment to Communication & Culture
Outstanding Quality & Satisfaction
Other great benefits include:
Medical, Dental & Vision
401k
PTO
Paid Holidays
Professional Development
Casual Business Environment
Take a look below to see our open positions & apply!
JOB POSTING TITLE
LOCATION
POSITION
HOURS
HOURS
Monday - Friday: 8 AM to 5 PM. Must be flexible to work afterhours and weekends when required.
HOURS
Thursday 11 AM - 3 PM. Friday, Saturday, Sunday 8 PM - 9 AM.